MIDI Control for Electro Harmonix x9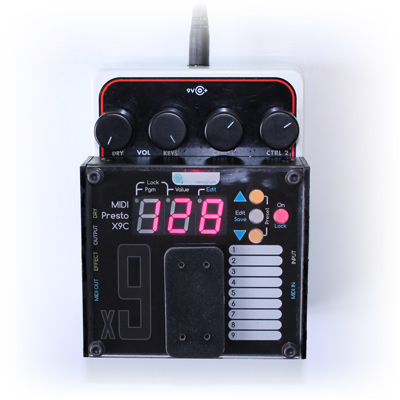 We introduce a new MIDI control module for Electro Harmonix B9/C9/Key9/Mel9/Synth9 guitar effects.
The MIDI module allows to musicians to fully control the x9 guitar pedals including the ON footswitch, the program selector (1-9) and the control knobs (Dry, Organ, Mod, Click in case of C9 pedal). The presets can be stored in 128 program locations.
Advantages of remote MIDI control
The x9 pedals with MIDI control can be mounted in rack and they can be controlled remotely by a MIDI foot controller or by a computer. The program number (instrument type) and its parameters can be changed by single pressing a footswitch on a MIDI controler. No manual turning the knobs during live playing is necessary.
Moreover, the parameters such as MOD or CLICK can be controlled in real-time by an expression pedal or by control data from a computer.
The development is in progress ...
17. May 2019 All x9 pedals are available in Compact vatiant of MIDI control module. The prices of Rack variant will be announced later.
16. May 2019 The first video shows controlling all parameters via MIDI: Bypass, programs, knobs.
10. May 2019 The x9 install service is available first. Customers can send us their x9 pedals for install the MIDI module. There are some differences between the versions of the x9 main PCB boards and we would like to test our MIDI module on all available versions. Till now, we tested it on revision C (2014) and E (2018) of the x9 boards.
1. May 2019 The development of the Compact variant is complete. We continue in development of the Rack variant.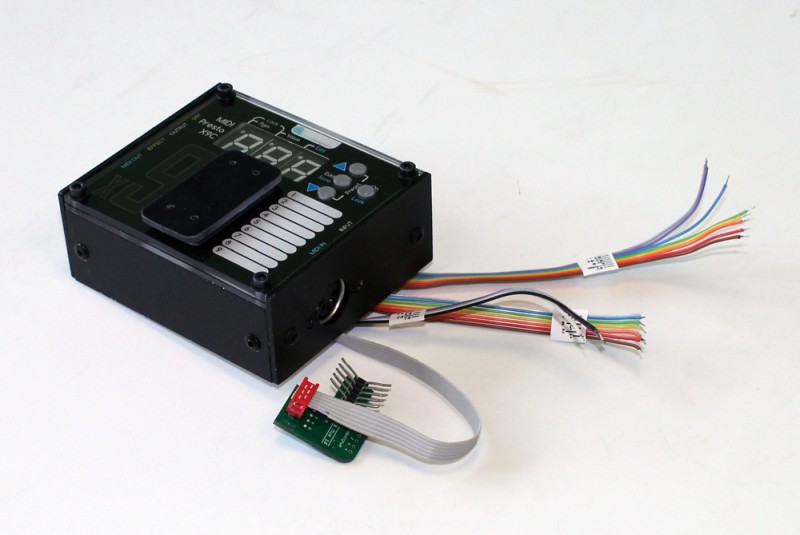 1. Apr 2019 The development is almost complete. We are finising the manufacturing process and writing the documentation. 
12. Oct 2018 All basic control functions work: switch on/off, programs switching, potentiometers control
3. Sep 2018 We have an entirely new control module, it's a 4-layer PCB board: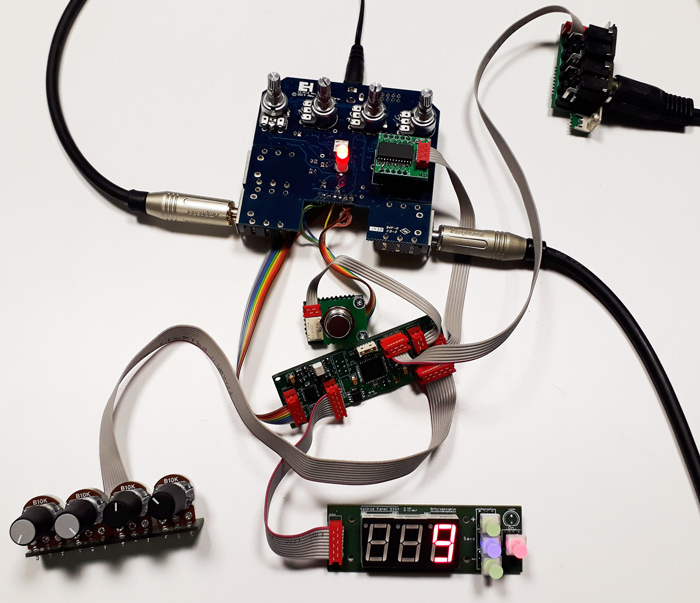 30. Nov 2017 We have the first prototypes of the main and display boards: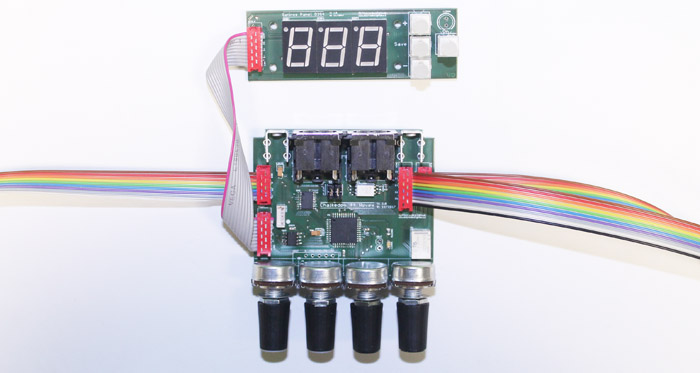 Variants
We offer 2 basic variants: Compact for pedalboard-based users and Rack for rack-based users. The both variants can be installed in user's own x9 pedal. Only 16 conductors and one component with 10 pins are to be soldered to achieve full control of all x9 functions that are controllable.
1. Compact variant: all electronics is built in a special enclosure, placed on the top of the x9 pedal. No drilling.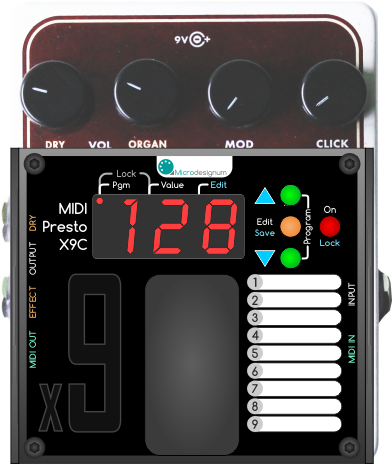 2. Rack variant: the x9 pedal is screwed at the rear side of the 1U rack panel.

Prices
MIDI modules and install services
Variant
Module
Install
Compact: all electronics is built in a special enclosure, placed on the top of the x9 pedal
Suitable for pedalboards.
130.00 USD
190.00 USD

Rack: the x9 pedal is screwed at the rear side of the 1U rack panel
Suitable for racks.
144.00 USD
210.00 USD
Pedals with MIDI module installed
Photogallery