Products
We deal with the development and manufacture of electronic devices focusing on the MIDI communication standard, which is used in music and studio equipment for controlling of instruments and devices and also for music production itself. We design, manufacture and sell these electronic devices.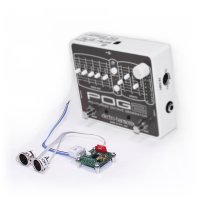 MIDI Modules:
MIDI modules for build in guitar pedals
Using our electronic MIDI modules, some guitar pedals can be controlled by either Program Change or Control Change MIDI messages. The principle of operation is that the built-in MIDI control module electronically simulates turning and pressing control knobs or encoders and replaces an activity which would have to be carried out during the guitar playing.
MIDI Controllers:
MIDI Grande, MIDI Forte, MIDI Piccolo
MIDI controllers are electronic devices that are used to control musical equipment during live performance. Guitarists use them to switch multiple guitar effects at the same time, keyboardists change sound parameters in their sound modules.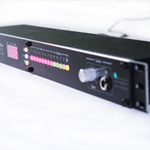 MIDI Switchers:
MIDI Agente Relay
MIDI switchers are used in music equipment mainly to control guitar gear (amplifiers) or switch signal paths. Based on incoming MIDI data (Program Change, Control Change or Note commands), they control switching of the output circuits - relays. The switchers are mostly galvanically separated from the entire circuit so they do not interfere actively with the signal path.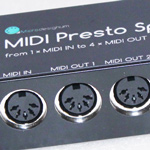 MIDI Interfaces:
MIDI Presto
MIDI interfaces are electronic devices that are able to receive MIDI signal, analyze, adjust it and send or resend it to one or more MIDI outputs.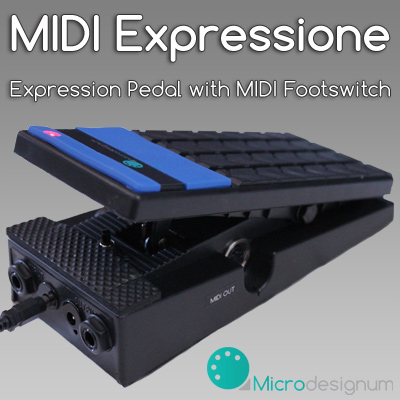 MIDI Expression Pedals:
MIDI Expressione
MIDI expression pedals transfer the movement of an expression pedal and/or the status of a toe switch to MIDI messages and transmit them to a controlled guitar effect.