MIDI Merger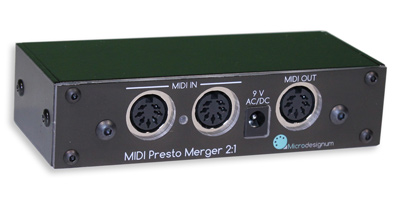 Merger of 2 MIDI inputs to one MIDI output. MIDI is a digital communication standard, so it is not possible to simply connect two "wires" to merge two inputs, but all data communication needs to be analyzed and forwarded in the correct order. Our MIDI merger does this in the fastest possible way so that the MIDI data stream has a minimal delay. It manages to handle a very intense bitrate without any errors.
Inputs and Outputs
Power Supply
9-12 V AC or DC, arbitrary polarity
The supply voltage is distributed to all 7-pin DIN connectors as a phantom power supply on pins 6 and 7.
Indication
LED blink shortly green and red in the idle state.
The MIDI data stream is indicated by the color of LED: green - incoming data on MIDI IN 1, red - incoming data on MIDI IN 2.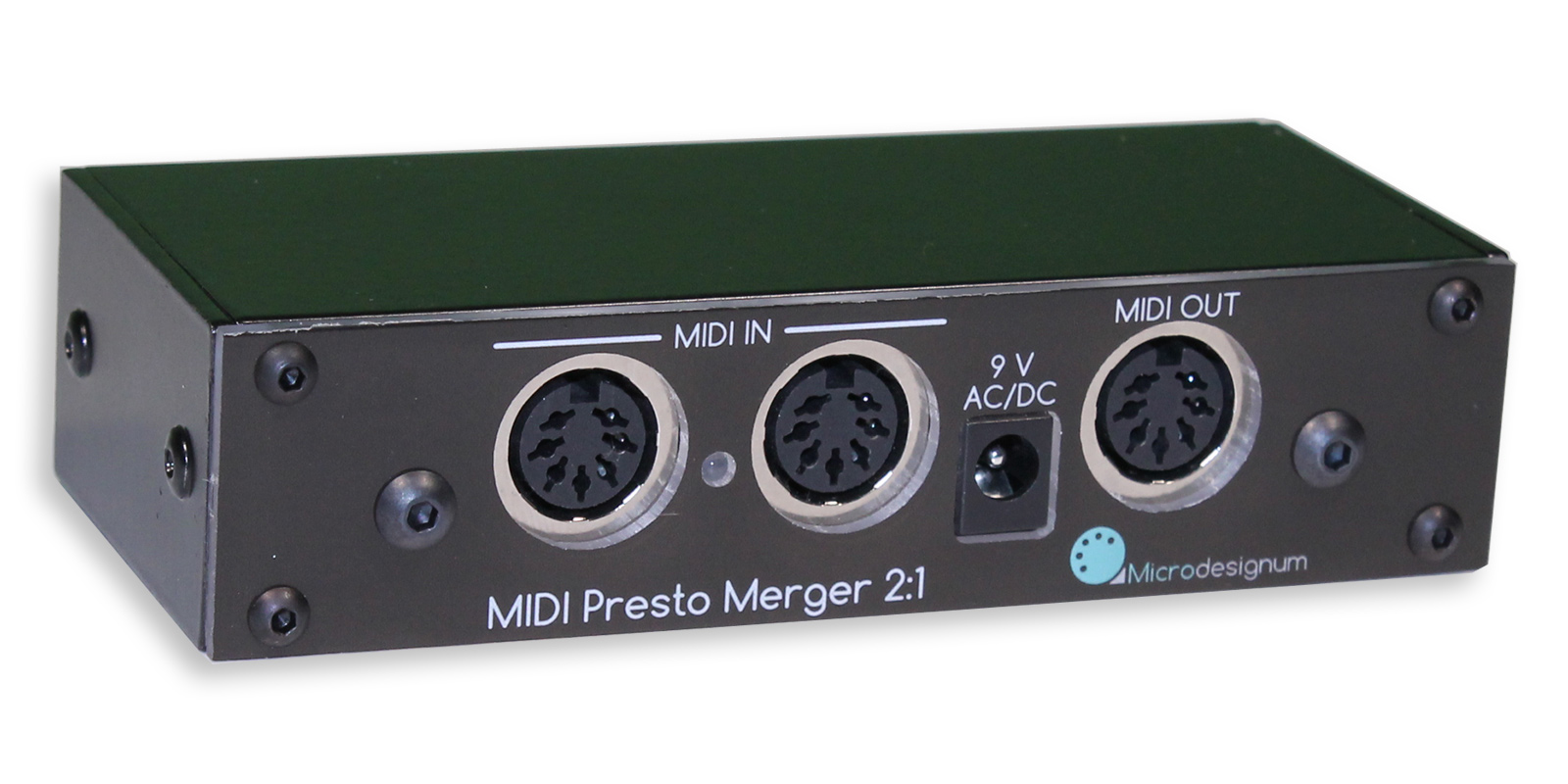 Package contents
MIDI Presto Merger 2:1
Final product in an enclosure has also the power supply adapter (voltage and polarity depending on current stock); standalone module has no power supply adapter included.
Block schema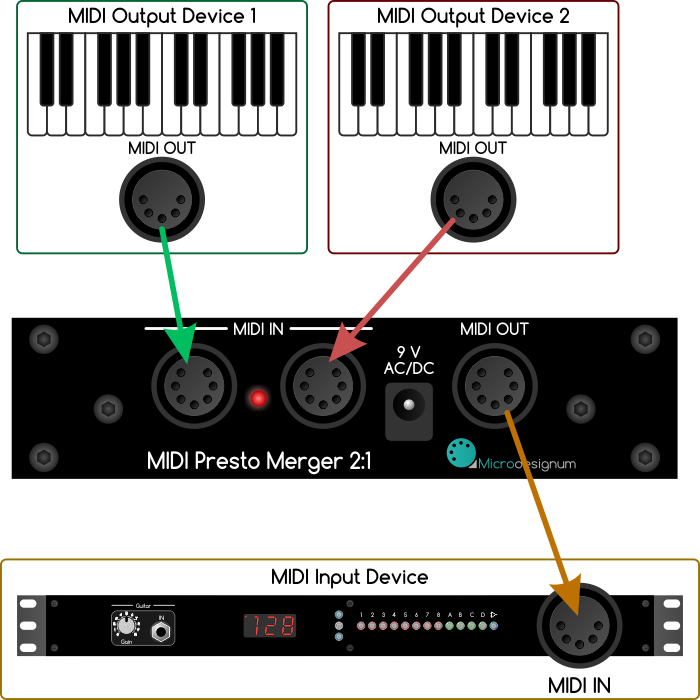 Variants and prices
| Produkt | Popis | Cena |
| --- | --- | --- |
| MIDI Presto Merger 2:1 | MIDI merger in an aluminium enclosure with a power supply adapter | |
| MIDI Presto Merger 2:1 module | Standalone MIDI module with a front panel | 64.00 USD |