MIDI Grande electronic kits
We also offer MIDI Grande controllers as separate electronic kits without the box and power supply adapter for affordable prices. It is completely functional and tested set of modules and components with display and long enough cables for building into your own box or pedalboard. It is suitable for thrifty handyman who want to have a high-quality MIDI controller for the lowest price on the market.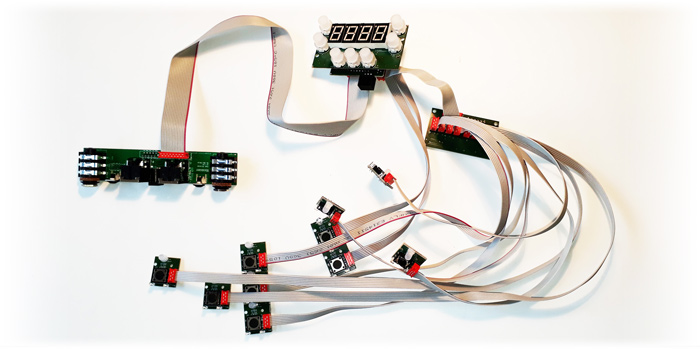 Prices of MIDI Grande electronic kits
Shipping cost is not included in the price of the product. You will see the total price after adding the items to a cart.
»Category in eshop: MIDI Controllers - modules
Dimensions of boards
Footswitch board: 16 × 31 mm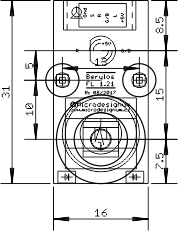 MIDI, power supply and expression board: 130 × 27 mm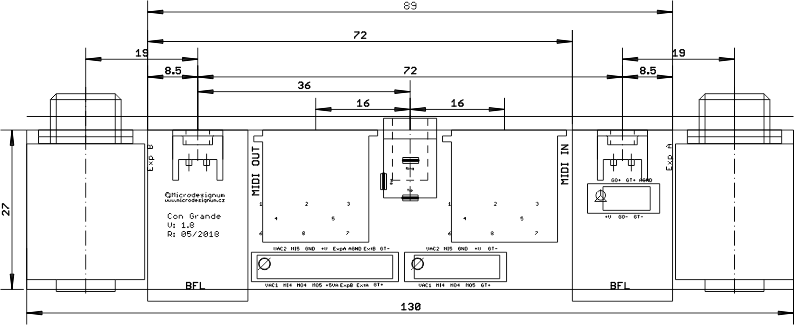 Display and buttons board: 77 × 42 mm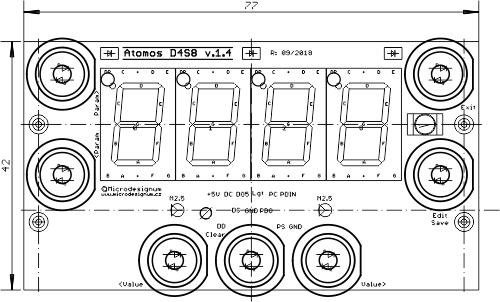 Breakout board for footswitches: 55 × 33 mm